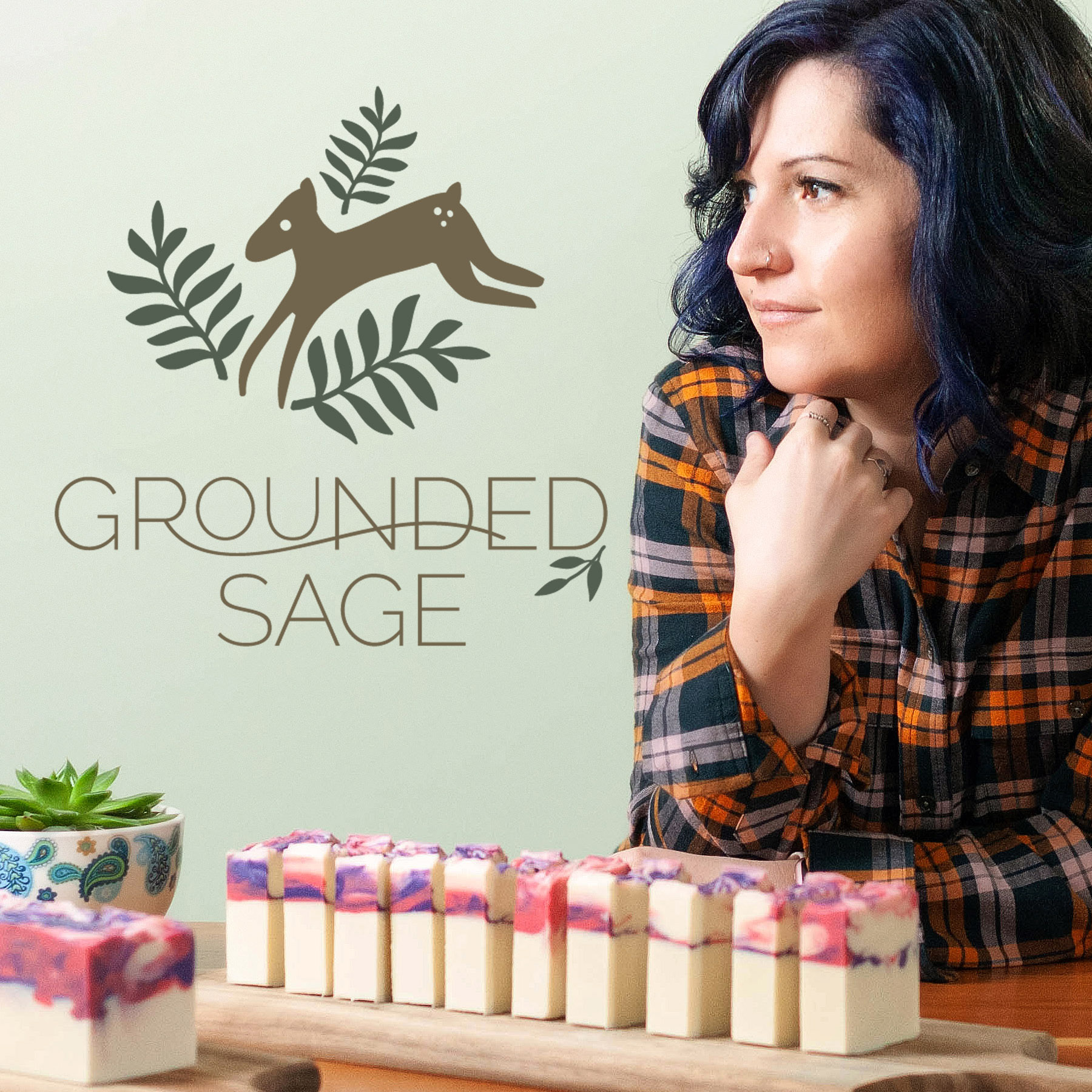 In this episode of the Grounded Sage Podcast, we tackle two trending skincare concerns from our radiant rebel community: dry winter skin and acne scars.
In this episode, I answer two common skincare questions:
1) "My skin is dry and flaky no matter what I do! Help?!"
2) "How do I fade post-acne scars/uneven skin tone and redness?"
Helpful links:
Vitamin C + Probiotics Serum - fade acne scars!
See how quickly I faded a big scar on my arm here.
Apply Body Butter to legs, arms, etc while your skin is still slightly damp for the best absorption.
Use a cocoa butter-rich bubble bar to turn bathwater into a moisturizing treatment.  
For dry lips, apply Lip Balm+ each and every night before bed - during the day, try out flavoured lip balm or lip rescue jelly.
Gentle cleansers
Hydrating and moisturizing clean skincare products 
Don't skip using a dedicated hydrator - these products are applied after cleansing and before moisturizing. They soften skin, help lubricate our pores (so debris and dead skin cells can be purged), and are often the missing key to healthy skin when a moisturizer alone isn't cutting it. Use this quiz to find one that's right for your facial care routine. For body care, use our aloe-ver body hydrator.
Pumpkin Enzyme Mask as an overnight treatment (applied as my moisturizer)
Balance Serum overtop - but feel free to try different combinations to find out what works best for you.
Add a serum to your evening routine to give your skin the lipids it needs to rebuild and repair. My top recommendations for correcting winter dryness with serums are: